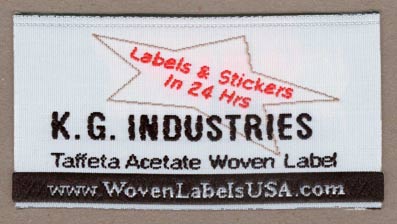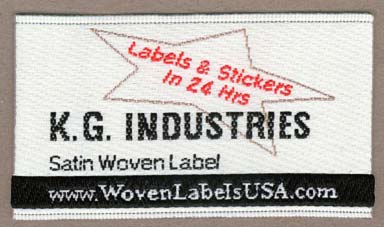 Custom woven satin labels quoted as low as $285.00
for 2500 minimum order.

Special custom order example:
5000 total order of a satin signature, care, content label
with a 4 size breakdown quoted as low as $485.00
Breakdown example (S, M, L & XL 1250 each).



Request price quote here.